HOME BASE
Camping at the race adds to the overall race experience. Giving you a home base before, during, and after the race where you can rest, access your stuff, and enjoy the beautiful scenery. If your running 12-hours or longer we highly recommend setting up camp for the best experience. You can reserve a camp space when registering for the race.
There will be several designated camping zones right off the course and race festival area for easy access throughout the race. This all takes place on two farm properties, Reedley College Farms, and Smeds & Sons Farms, these are not traditional campground spaces, plan to be fully self-sufficient with your camping set up. Portable toilets and trash dumpster will be available, please deposit all trash in the dumpster before leaving. Zone details below followed by the map with green areas marked.
PRO TIP
As the race starts at 6:00 PM, it is highly recommended to come set up camp on Saturday morning, settle in, then take a nice long nap in the afternoon so you can be well-rested before starting your 6, 12, 24-hour or 100-mile race.
ZONE 1 - ORCHARDS & VINEYARDS
On the main straightway that leads to the start line, this is where most vehicles and those with campers or RVs can park. Runners can set up tents here close to their cars in-between the orchard or vineyard rows.
Recommended for: 6, 12, 24-hour and 100-mile runners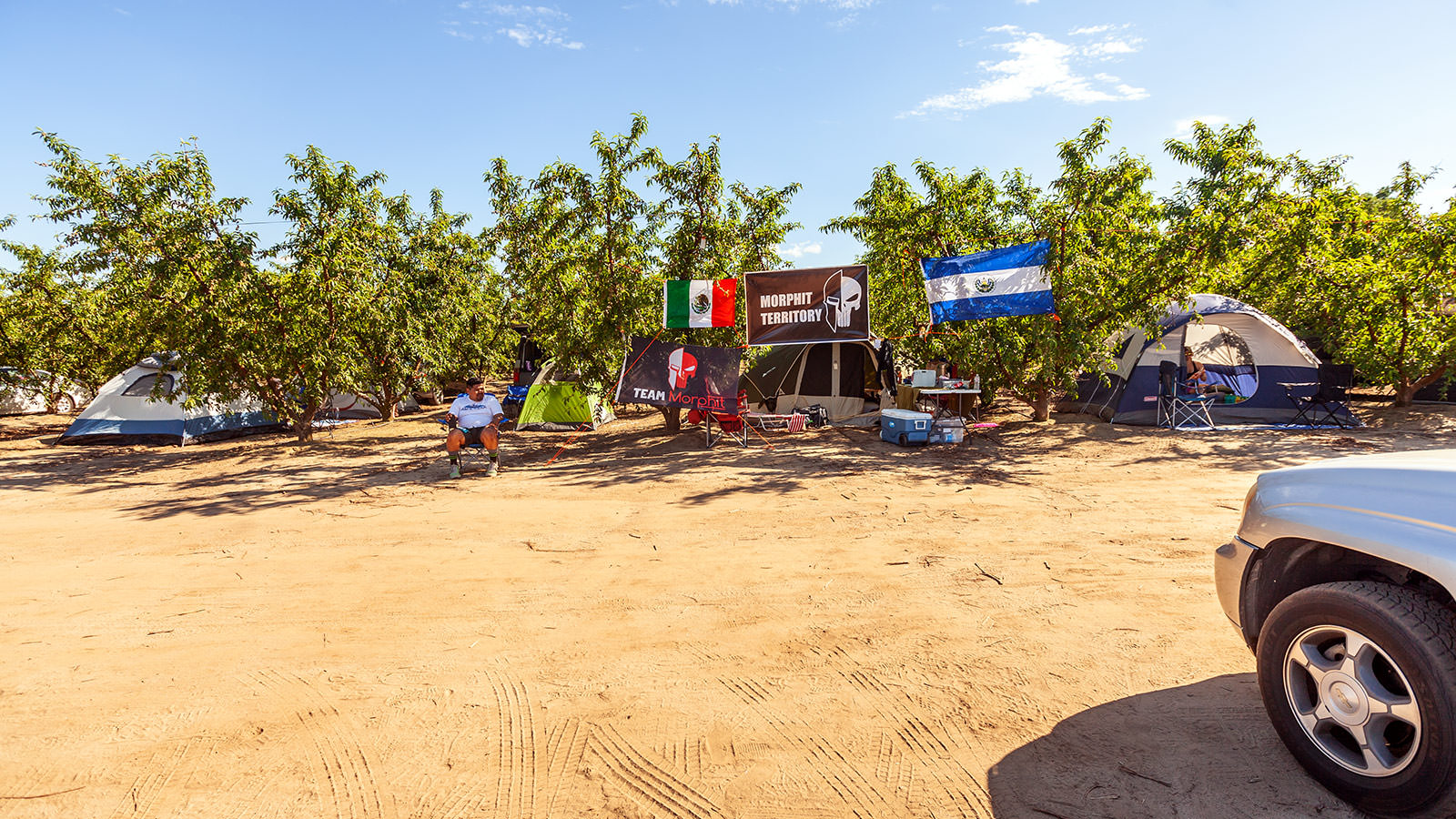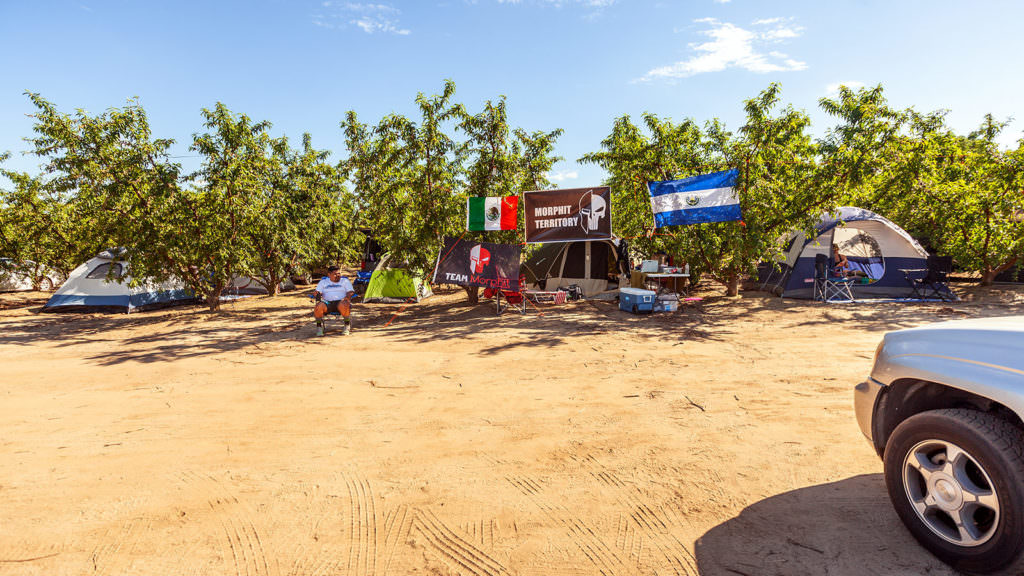 ZONE 2 - RACE FESTIVAL
Right next to the start/lap checkpoint festival area, extending past it is an area to set up a tent or canopy, but not have their car parked there. Cars can be parked near zone 1 for easy access (100-200 feet away).
Recommended for: 6, 12, 24-hour and 100-mile runners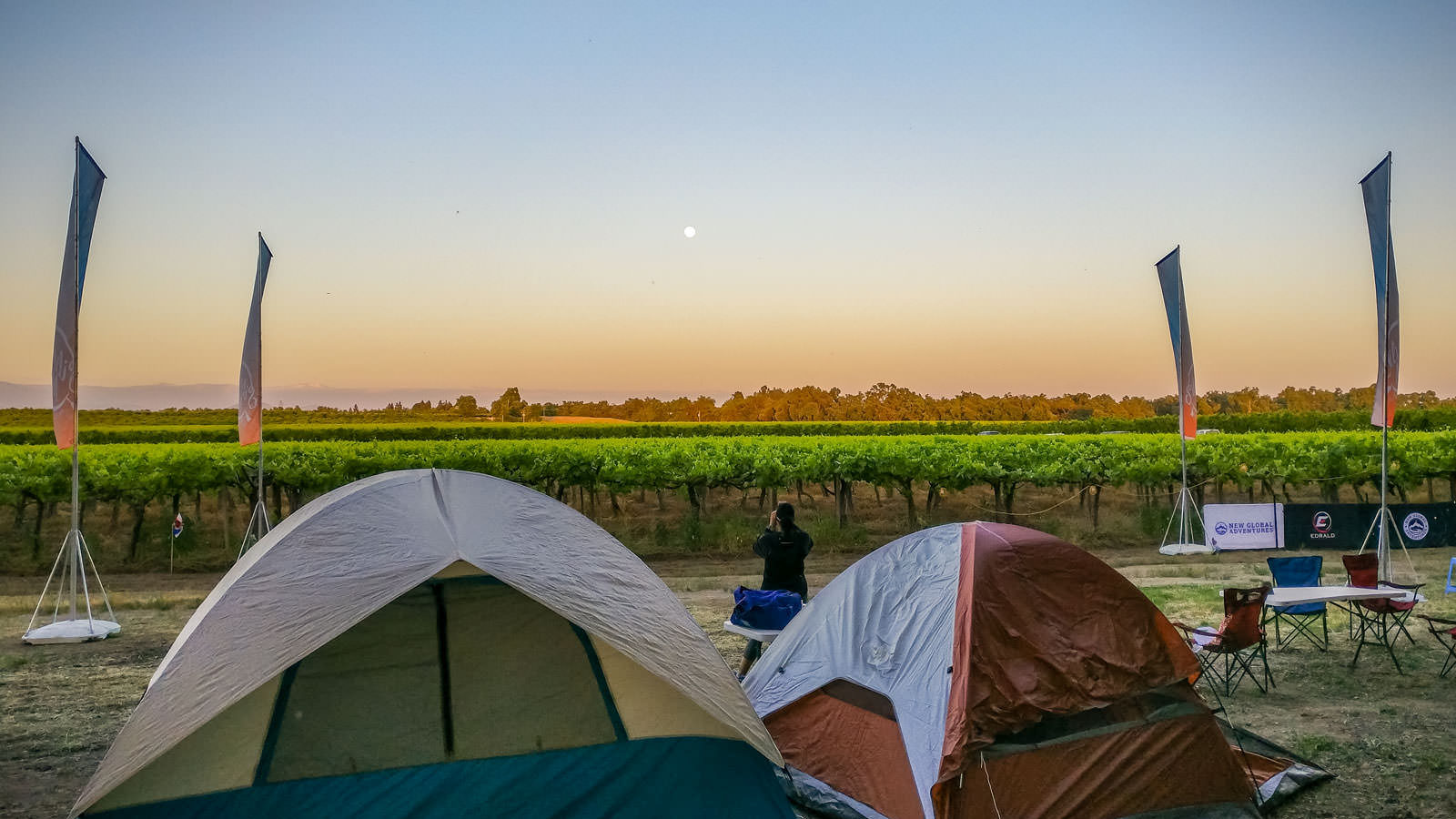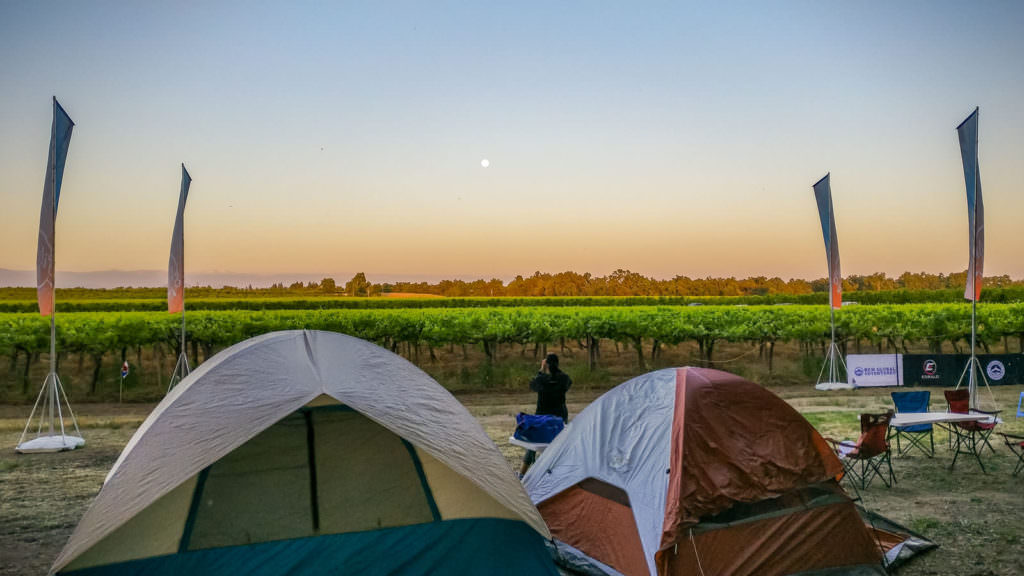 ZONE 3 - OAK CANOPY
Along the first half-mile of the course after the start is a series of lovely camping spots under a variety of oak trees overlooking the Kings River and the course. These are great to pull up, park, and set up camp for easy access to during the race. If you park here your car will need to remain there until after the race.
Recommended for: 24-hour and 100-mile runners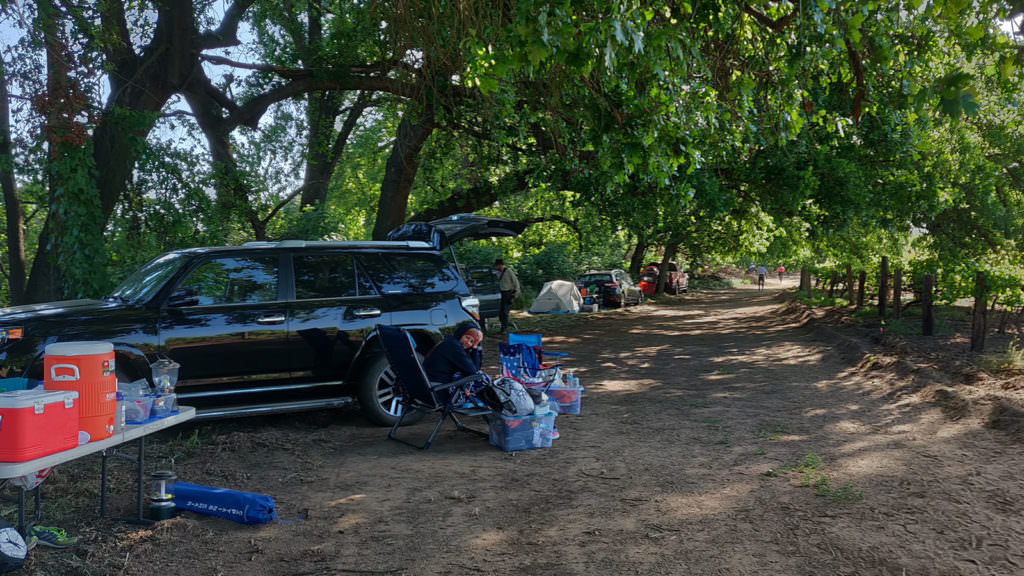 ZONE 4 - RIVER BEACH
About 100-200 feet off the course near the race festival start/lap checkpoint is the river with sandy beach. Limited car access before and after the event. Can drive to before the race to set up, need AWD/4X4 car due to soft sand. No car driving access to or from zone 4 during the event.
Recommended for: 12, 24-hour or 100-mile runners
CAMPING RULES
No cars driving on the course route from Saturday 5:00 PM to Sunday after midnight.
Zones 2, 3, and 4 access are directly crossing the course, so tents set up in these zones need be for the duration of the entire event until Sunday night or Monday morning. Okay to drive to unload before the event and load after the event has completed. If leaving these areas before the race is over Sunday night then you will need to carry your items back to your parked car.
Full-size RVs or fifth-wheel trailer RVs can be challenging to drive to the course and have very limited turnaround options. Small to medium RVs that can easily turn around is okay. Exceptions can be made for 24-hours and 100-mile participants that plan to be on-site until after the 100-mile race. Contact us for inquiries.
No campfires allowed on Reedley College farm property.*
No alcohol allowed on Reedley College farm property.*
Do not leave any trash behind, respect the lands, clean up after yourself, either take trash with you or deposit into the trash dumpster by the race festival.
*The Reedley College Farm is the south side of the main road in the middle of the course, the northside is Smeds & Sons Farms.
Welcome 2021 sponsors and partners to the Silver Moon Race in Reedley, CA. Their support helps to bring runners an incredible race experience. Got a business? We are currently accepting applications for 2020 sponsors, learn more.